U.K. proposal to 'Bcc' law enforcement on messaging app threatens global privacy
Jul 07, 2019 15:10 pm UTC| Insights & Views Technology Law
Ghost protocol might remind you of a famous blockbuster starring Tom Cruise, but here it applies to a new proposal by the Government Communications Headquarters (GCHQ) in the United Kingdom. The GCHQ is the British...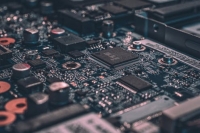 Don't trust your hardware: Why security vulnerabilities affect us all
Nov 04, 2018 13:08 pm UTC| Insights & Views Technology
A few weeks ago, Bloomberg reported that China was spying on American tech firms, including Apple and Amazon, by installing secret microchips on server boards during the production process. These hardware trojans are, like...