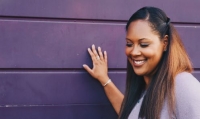 Menopause? Start estrogen replacement therapy sooner, to reduce heart disease
Jun 07, 2019 16:09 pm UTC| Insights & Views Health
Hormone replacement therapy for post-menopausal women was once seen as a fountain of youth. Studies showed regular estrogen supplementation decreased the risk of cardiovascular disease, the leading cause of death in...
Get the flu shot – to lower your risk of a heart attack
Nov 04, 2018 14:27 pm UTC| Insights & Views Health
Were the members of the legendary musical group Bon Jovi medical visionaries? How else do you explain Shot to the Heart? This prophetic song predicted the protective benefits of the flu shot against heart disease more than...