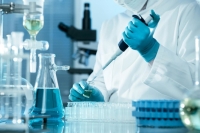 Investing in research is South Africa's best insurance policy against crises
Apr 09, 2020 04:37 am UTC| Investing Economy
As the SARS-CoV-2 virus spreads around the world, causing the disease COVID-19, it is becoming ever clearer that the solutions to this pandemic will all be based on research. In some cases these solutions will be based...
How to read and learn from scientific literature, even if you're not an expert
Oct 29, 2018 19:57 pm UTC| Insights & Views Science
Reading scientific literature is not for the faint-hearted. Its dense, and very often full of foreign terms and ideas. It also assumes a basic understanding of the discipline in question. I cant imagine that many people...