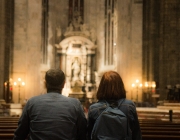 Pray, but stay away: holding on to faith in the time of coronavirus
Mar 23, 2020 12:07 pm UTC| Insights & Views
Plagues of global proportions might seem biblical, but coronavirus is creating new challenges for faith leaders. Last week in Australia, many churches, mosques and synagogues decided proactively to cancel their normal...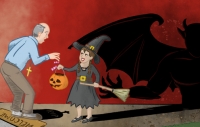 Hell, no! Halloween is not 'satanic' – it's an important way to think about death
Oct 31, 2019 06:31 am UTC| Insights & Views Entertainment
American televangelist Pat Robinson once claimed children who celebrate Halloween were unknowingly worshipping Satan. Despite the absurdity that a child dressing up as a witch is devil worship, the idea that Halloween...