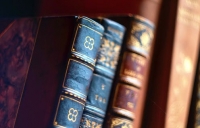 Researchers, librarians, filmmakers and teachers are eager for the copyright reforms the government has promised
Dec 06, 2020 09:38 am UTC| Law
In August, the communications minister announced a series of changes to copyright laws to better support the needs of Australians and public institutions to access material in an increasingly digital environment. These...
Explainer: can you copyright furniture?
Sep 04, 2018 13:36 pm UTC| Insights & Views Law
Furniture stores are often filled with designs that look similar to others. But is copying furniture legal, and should we feel bad about buying replicas? Recently, interior designers accused the supermarket Aldi of...