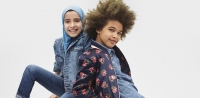 Gap back-to-school 'hijab ad' ignites social media
Aug 23, 2018 23:27 pm UTC| Insights & Views Business Life
In July, Gap launched its back to school advertising campaign featuring a group of children of colour from P.S. 153 in Harlem, New York, including a young girl wearing a hijab. The ad spurred positive media coverage for...
Syrian refugees — the need for an image reboot
Aug 08, 2018 12:05 pm UTC| Insights & Views
In 2018, the Syrian refugee crisis entered its eighth year. The return of expatriates to Syria is challenging. More and more Syrians are displaced. Since the series of terrorist attacks that shook Paris and the Western...