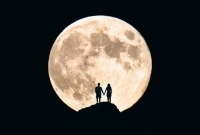 How big is the Moon? Let me compare ...
Jul 18, 2019 23:53 pm UTC| Insights & Views Science
Even though we can see the Moon shining brightly in the night sky and sometimes in daylight its hard to put into perspective just how large, and just how distant, our nearest neighbour actually is. So just how big is...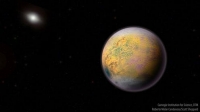 A Goblin could guide us to a mystery planet thought to exist in the Solar system
Oct 20, 2018 15:25 pm UTC| Insights & Views Science
Out in the depths of the Solar system, astronomers recently discovered a small, icy object, named 2015 TG387. First observed in October 2015, it has been nicknamed The Goblin by its discoverers. It is currently almost...