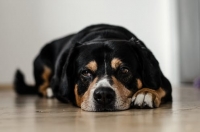 Painstaking veterinary forensics work helps combat animal abuse
Jun 04, 2019 05:01 am UTC| Law
Many people have seen dramatizations of forensics on shows likes Bones and CSI. Forensics is the application of scientific principles and methods to criminal investigations at crimes scenes and in labs. In real life,...
It's not business as usual for vegan businesses
Jul 12, 2018 06:22 am UTC| Insights & Views Business
In contrast to growing apprehension about trade wars, a rapidly expanding sector of the economy is offering a more hopeful picture: vegan businesses. Scarcely a week goes by without news of a new vegan business. Diverse...