Understanding dog personalities can help prevent attacks
Jul 13, 2019 06:10 am UTC| Insights & Views Life
The news of a fatal dog-bite incident in Melbourne last night has shocked dog lovers around the country. A 61 year old man was dead by the time police arrived at the property in Mill Park; his 58 year old wife is in...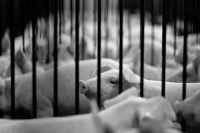 Australians care about animals – but we don't buy ethical meat
Oct 16, 2018 15:10 pm UTC| Insights & Views Law
Australians clearly care about animal welfare: our research has found 92% shoppers in Sydney considered animal welfare to be important. However, when we look at the distribution of market share of so-called high-welfare...