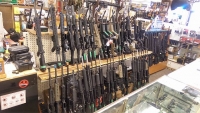 Why do gun-makers get special economic protection?
Mar 14, 2018 08:24 am UTC| Insights & Views Law Economy
The gun industry is one of very few industries to have congressionally backed immunity from liabilty. As a result, its been largely shielded from responsibility for the deaths and injuries its products cause, with few...