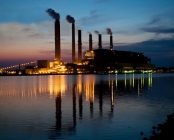 Fact check US: Is the US economy recovering, as Donald Trump claims?
Nov 02, 2020 09:26 am UTC| Economy
His eye on the upcoming election, Donald Trump keeps repeating that the US economy is on an upswing and the phenomenal job of his administration did is responsible. So we built the greatest economy in history… we...
Debate: On secularism in the 21st century
Feb 22, 2018 12:44 pm UTC| Insights & Views Politics
In January 2018 the French commemorated the Charlie Hebdo attacks that occurred three years earlier. The expression of American solidarity then toward the victims in France was quick and unwavering just as it was in the...