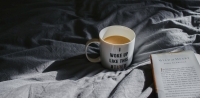 I've been diagnosed with iron deficiency, now what?
Feb 08, 2018 13:25 pm UTC| Health
Iron deficiency is the most common nutrient deficiency in the developed world, affecting around one in three women of reproductive age. It can develop when iron intakes or iron absorption rates are unable to meet the...