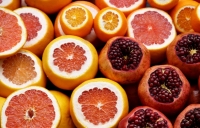 What are antioxidants? And are they truly good for us?
Jan 11, 2018 15:00 pm UTC| Insights & Views Health
Antioxidants seem to be everywhere; in superfoods and skincare, even chocolate and red wine. Products that contain antioxidants are marketed as essential for good health, with promises to fight disease and reverse...