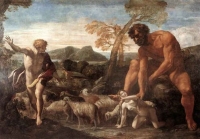 Aug 08, 2018 12:57 pm UTC| Insights & Views Nature
Think of any sizeable water gap. It might be that between you and the island many kilometres off the coast, a place like Kangaroo Island (South Australia) or Sri Lanka as viewed from nearby India. It might be the gap...
Sidelining God: why secular climate projects in the Pacific Islands are failing
May 19, 2017 04:32 am UTC| Insights & Views Nature
Unless you are cocooned in a tourist bubble, it is hardly possible to miss God when you visit the Pacific Islands. In every village and on every main street there seems to be a church or temple, packed to bursting point on...