How a hung parliament totally changes the game for Brexit
Jun 09, 2017 17:52 pm UTC| Insights & Views Politics
Theresa Mays election gamble has failed but could this lead to a change in the politics of Brexit? Perhaps, but it would take political will. When Theresa May called the election, she calculated that the result would...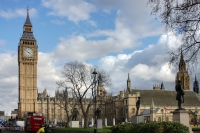 Article 50 vote shows Brexit is about politics, not Britain's future
Feb 09, 2017 13:54 pm UTC| Insights & Views Politics
The vote in the House of Commons on whether the British government can trigger Article 50 has been revealing. It showed just how much the current Brexit debate is cast not by the economic and international interests of the...