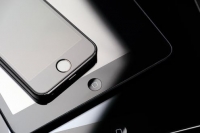 Design and repair must work together to undo our legacy of waste
Jul 12, 2019 09:48 am UTC| Business Technology Insights & Views
Design has been one of the big words of the twentieth century. To say that an object has been designed implies a level of specialness. Designer items are invested with a particular kind of expertise that is likely to make...
Is 2017 the year to ditch the term 'innovation'?
Jan 19, 2017 12:38 pm UTC| Insights & Views Economy Business
With the appointment of Arthur Sinodinos as minister for industry, innovation and science in the cabinet reshuffle, Australia can look forward to more government promotion of innovation and entrepreneurialism. Yesterday...