A second Trump term? Or a Biden presidency? What it means for Canada
Nov 08, 2020 11:11 am UTC| Politics
After a surreal election campaign in the midst of a pandemic, were still not sure of the outcome either Donald Trump won a second term, or Joe Biden will become the next president. Although pre-election polls showed Trump...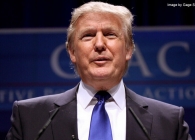 Why voter loyalty to incumbents could spell victory for Trump
Oct 30, 2020 07:48 am UTC| Politics
The outcome of presidential elections in the United States is relatively easy to predict. After all, there are only two candidates and the outcome of voting in most of the 50 states is evident well in advance of...