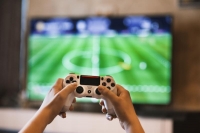 Video games can add to kids' learning during COVID-19 pandemic
Oct 05, 2020 13:18 pm UTC| Life
This year has brought many changes into our everyday routine. The COVID-19 pandemic has forced us to physically distance ourselves as much as possible, while masks and other public health measures remain in place in the...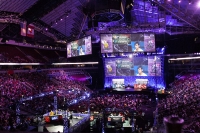 Critics who say online gaming is just a game completely miss the point
Mar 15, 2020 06:06 am UTC| Insights & Views
Now more than ever before, the stakes are getting higher in professional gaming. E-sports should be taken seriously as both an occupation and a form of leisure. Riot Games, the developers of desktop juggernaut League of...