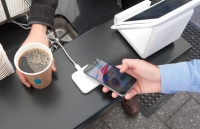 Is it OK for teens to drink coffee?
Jan 24, 2020 06:09 am UTC| Health
When my daughter was around 14 years old, she began to ask if she could have a cup of coffee in the morning like Mom and Dad. As a scientist who studies the effects of caffeine the ingredient in coffee that helps wake you...