Coronavirus is killing Australia's lobster export market
Feb 19, 2020 01:52 am UTC| Insights & Views Economy
Currents are strong around the Torres Strait Islands, lying between Australias northern-most tip and Papua New Guinea. When the tidal conditions are right and the waters relatively still, though, up to 230 islanders a...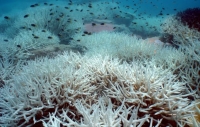 Extreme weather caused by climate change has damaged 45% of Australia's coastal habitat
Jul 26, 2019 08:45 am UTC| Nature
If you think climate change is only gradually affecting our natural systems, think again. Our research, published yesterday in Frontiers in Marine Science, looked at the large-scale impacts of a series of extreme...