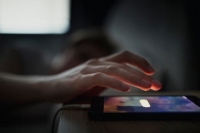 Does hitting the snooze button really help you feel better?
Jun 07, 2019 15:55 pm UTC| Insights & Views Health
To sleep or to snooze? You probably know the answer, but you dont prefer it. Most of us probably use the snooze function on our alarm clocks at some point in our lives. Just a few more minutes under the covers, a time...