Requiring firms to only sell financial products we can use is good, but not enough
Mar 01, 2020 12:22 pm UTC| Insights & Views Investing
The governments financial system inquiry, on which I sat, reported five years ago. It recommended that the creators of financial products be subject to a design and distribution obligation (DDO), which would mean the...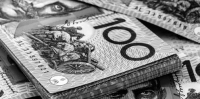 Here's a radical reform that could keep super and pay every retiree the full pension
Feb 07, 2020 05:58 am UTC| Insights & Views Economy
The governments retirement income review is being told our current tax and benefit treatment of retirement incomes is a mess. Much of financial planning industry is devoted to structuring affairs to maximise access to...