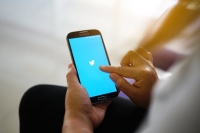 What moves markets more, Twitter or traditional news?
Dec 16, 2018 13:35 pm UTC| Insights & Views Technology Economy
Can a single tweet make a countrys currency depreciate by 16%? Apparently it did on August 10, when Donald Trump tweeted that US tariffs on Turkish steel and aluminium would rise sharply. Amid 36,100 retweets, and calls by...