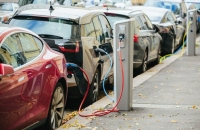 New Zealand poised to introduce clean car standards and incentives to cut emissions
Aug 01, 2019 04:33 am UTC| Insights & Views
The New Zealand government has proposed new fuel standards to cut greenhouse emissions, along with consumer rebates for cleaner cars paid for by fees on high-polluting cars. The long-awaited proposed changes would...
NZ is home to species found nowhere else but biodiversity losses match global crisis
Dec 04, 2018 16:25 pm UTC| Nature
The recently released 2018 Living Planet report is among the most comprehensive global analyses of biodiversity yet. It is based on published data on 4,000 out of the 70,000 known species of mammals, birds, fish, reptiles...