Shareholder elite's takeover of society is laid bare by new book
Jan 05, 2017 12:09 pm UTC| Insights & Views
An interesting new book on how to improve the Scottish economy has a twist between its covers: it isnt really about economics and the story it tells is not particularly unique to Scotland. Tackling Timorous Economics is...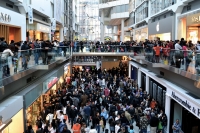 What low interest rates have done for the world – and the likely effects of a rise
Dec 14, 2015 16:36 pm UTC| Insights & Views Central Banks
With the US Federal Reserve seemingly set on raising interest rates, its time to take stock of what low rates have done for the world. And what the prospects are when this era of low interest rates comes to an...