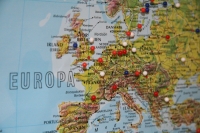 Europe and the Great Recession: is it a crisis wasted?
Dec 10, 2015 11:05 am UTC| Insights & Views Politics Economy
It is a common refrain of political strategists that you should not let a good crisis go to waste. Seven years on from the beginnings of the global financial crisis, we can make an assessment of whether that maxim was...