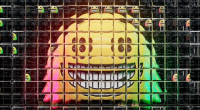 No, AI probably won't kill us all – and there's more to this fear campaign than meets the eye
Jun 03, 2023 03:30 am UTC| Insights & Views Technology
Doomsaying is an old occupation. Artificial intelligence (AI) is a complex subject. Its easy to fear what you dont understand. These three truths go some way towards explaining the oversimplification and dramatisation...

Can machines be self-aware? New research explains how this could happen
Apr 27, 2023 08:16 am UTC| Technology
To build a machine, one must know what its parts are and how they fit together. To understand the machine, one needs to know what each part does and how it contributes to its function. In other words, one should be able to...