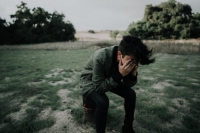 The 'painless woman' helps us see how anxiety and fear fit in the big picture of pain
Apr 08, 2019 05:27 am UTC| Insights & Views Health
Imagine a life without pain. No toothache. No period pain. No arthritis. A woman who feels no pain has been in the news recently, linked to a case study published in the British Journal of Anaesthesia. Jo Cameron...
Why we need more than just data to create ethical driverless cars
Oct 26, 2018 07:27 am UTC| Insights & Views Technology
What do we want driverless cars to do in unavoidable fatal crashes? Today researchers published a ground-breaking paper The Moral Machine experiment to address this question. To create data for the study, almost 40...