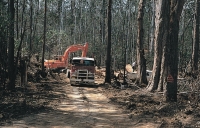 Logging is due to start in fire-ravaged forests this week. It's the last thing our wildlife needs
Mar 03, 2020 00:15 am UTC| Nature
New South Wales Forestry Corporation will this week start selective timber harvesting from two state forests ravaged by bushfire on the states south coast. The state-owned company says the operations will be strictly...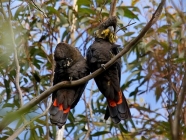 Conservation scientists are grieving after the bushfires -- but we must not give up
Jan 21, 2020 01:38 am UTC| Insights & Views Nature
That a billion animals may die as a result of this summers fires has horrified the world. For many conservation biologists and managers, however, the unprecedented extent and ferocity of the fires has incinerated much more...