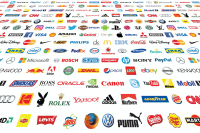 Gaza: should global brands join the protests?
Nov 19, 2023 05:36 am UTC| Insights & Views Business
US doughnut chain Krispy Kreme has been involved in a humanitarian fundraiser for Palestinians in Gaza, putting itself on the same side as millions of protesters around the world. This might sound unsurprising in an era...
Israel: why the brand boycotts probably won't make much difference
Nov 10, 2023 14:43 pm UTC| Politics
McDonalds and Starbucks are among numerous western companies facing consumer boycotts over the Gaza conflict. McDonalds found itself caught in the crossfire after an Israeli franchisee said it was providing thousands of...