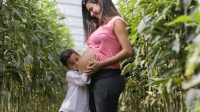 Health Check: how long should I wait between pregnancies?
Nov 26, 2018 15:51 pm UTC| Health
Women often wonder what the right length of time is after giving birth before getting pregnant again. A recent Canadian study suggests 12-18 months between pregnancies is ideal for most women. But the period between...