'Cultured' meat could create more problems than it solves
Dec 01, 2019 03:17 am UTC| Insights & Views Health
Cultured or in vitro meat, also called clean meat by its supporters, is meat produced in a laboratory using bioengineering techniques. In 2013, Mark Post, professor at Maastricht University, presented the first...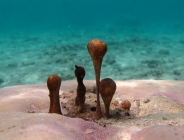 Why biodiversity is key to our survival
Dec 08, 2018 17:27 pm UTC| Science
Diversity, be it genetic, morphological, behavioural or ecological, is at the heart of many controversies. It fascinates us or worries us, depending on the context. But what is biological diversity? How useful is it, how...