DUP's red lines are based on a self-destructive Britishness many unionists don't share
Nov 04, 2018 15:04 pm UTC| Insights & Views Politics
There are two red lines holding sway over Northern Irelands politics. One is the Democratic Unionist Partys vow to protect the integrity of the UK using its parliamentary influence over the Westminster government. The...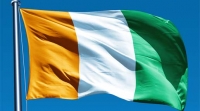 Four things that should happen before Irish unity
May 30, 2018 22:11 pm UTC| Insights & Views
Irish unity is on peoples minds and lips in a way it hasnt been for decades. The referendum on abortion reform in the Republic of Ireland on May 26 is the latest in a series of developments (Brexit, Stormonts collapse, the...