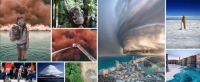 3.2 billion images and 720,000 hours of video are shared online daily. Can you sort real from fake?
Nov 04, 2020 00:21 am UTC| Technology
Twitter over the weekend tagged as manipulated a video showing US Democratic presidential candidate Joe Biden supposedly forgetting which state hes in, while addressing a crowd. Bidens hello Minnesota greeting contrasts...
The economics of self-service checkouts
Jun 13, 2017 14:55 pm UTC| Insights & Views Economy
Self-checkouts in supermarkets are increasing as businesses battle to reduce costs and increase service efficiency. But looking at the numbers, it isnt clear that self-service is an easy win for...