Daniel Penny's GiveSendGo campaign: Crowdfunding primarily benefits the most privileged
Jun 01, 2023 11:32 am UTC| Insights & Views
A former United States Marine was recently charged with second-degree manslaughter for fatally choking a 30-year-old Black man, Jordan Neely, on a New York subway train. A GiveSendGo crowdfunding campaign has raised...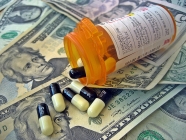 As patients turn to medical crowdfunding, concerns emerge about privacy
Jun 02, 2017 03:15 am UTC| Insights & Views Health Law
Facebook recently announced that it is getting more involved in the personal crowdfunding business. Individual users will have the option of placing a donate button on their posts to raise funds for six categories of...