Ideology matters in unravelling Russia's invasion of Ukraine
May 23, 2022 13:54 pm UTC| Insights & Views
In explaining the war on Ukraine, ideology matters as much as interests. This means that we need to factor ideology into our analysis if we want to gain a deeper understanding of interstate violent conflict. If we focus...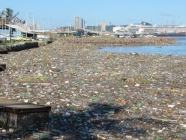 Green policies are in place for South Africa's major port city: but a key piece is missing
Apr 23, 2022 08:09 am UTC| Politics
The floods of April 2022 in the South African city of Durban (eThekwini municipality) placed the spotlight on the management of urban areas and their vulnerability to natural disasters. That homes had been built close to...