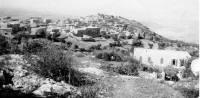 How colonialist depictions of Palestinians feed western ideas of eastern "barbarism"
Nov 19, 2023 06:01 am UTC| Insights & Views
Like so many other Palestinians, my friend Abeer Salah (not her real name) lives in exile. For Salah, home is Baqaa refugee camp 20 kilometres north of Jordans capital of Amman. But she has family and friends trapped in...