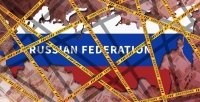 Are the West's sanctions against Russia actually working?
Sep 20, 2022 06:15 am UTC| Insights & Views
Following the Russian invasion of Ukraine on February 24 2022, the United States, the European Union and other countries swiftly imposed a mix of wide-ranging diplomatic and economic sanctions. Russia was excluded from...