Ukraine: the 2008 financial crisis is a bigger cause than we realise – just like 1929 with the second world war
Mar 23, 2022 13:34 pm UTC| Insights & Views Economy
The historical parallels are uncanny. A decade or so after the two most devastating financial crises in modern capitalism, in 1929 and in 2008, a terrible conflict begins in Europe that threatens to draw in the entire...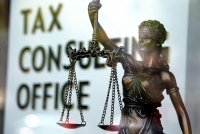 G7 tax deal: if you think multinationals will be forced to pay more, you don't understand tax avoidance
Jun 08, 2021 00:12 am UTC| Economy Law
Finance ministers in London from the G7 group of wealthy nations have agreed a deal that has been described invariably as a landmark that will transform the landscape of global corporate tax. Although details are somewhat...