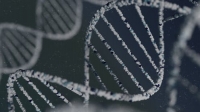 Laws governing police use of DNA are changing: are the proposals fair for all New Zealanders?
May 03, 2021 05:46 am UTC| Law
By helping identify perpetrators and the remains of victims, forensic DNA analysis holds enormous power to solve crimes. It also has enormous implications for privacy and fairness. But with science and society changing at...