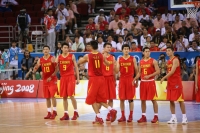 Why the Winter Olympics are so vital to the Chinese Communist Party's legitimacy
Feb 02, 2022 08:43 am UTC| Politics
Aside from fake snow and COVID-19, the Beijing Winter Games are controversial for many reasons. They are a potent political symbol of the Chinese states ambitions and authority. Held just a year after the triumphalist...
How China is controlling the COVID origins narrative — silencing critics and locking up dissenters
Jan 14, 2021 04:54 am UTC| Insights & Views
Just over a year has gone by since the novel coronavirus first emerged in the Chinese city of Wuhan and the world still has many questions about where and how it originated. The World Health Organisation is sending a...