From flying warehouses to robot toilets – five technologies that could shape the future
Jul 27, 2017 09:53 am UTC| Technology
Flying warehouses, robot receptionists, smart toilets… do such innovations sound like science fiction or part of a possible reality? Technology has been evolving at such a rapid pace that, in the near future, our...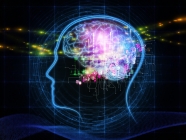 Will AI ever understand human emotions?
Jan 10, 2017 14:09 pm UTC| Technology
How would you feel about getting therapy from a robot? Emotionally intelligent machines may not be as far away as it seems. Over the last few decades, artificial intelligence (AI) have got increasingly good at reading...