Facial recognition is being used in job interviews – it will probably reinforce inequality
Oct 09, 2019 13:49 pm UTC| Insights & Views Technology
Artificial intelligence and facial analysis software is becoming commonplace in job interviews. The technology, developed by US company HireVue, analyses the language and tone of a candidates voice and records their facial...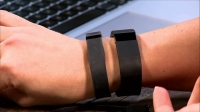 Why the rise of wearable tech to monitor employees is worrying
Jan 03, 2017 12:41 pm UTC| Technology Life
An increasing number of companies are beginning to digitally monitor their employees. While employers have always scrutinised their workers performance, the rise of wearable technology to keep tabs has more of a dystopian...