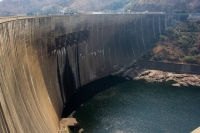 Why renewable energy won't end energy poverty in Zimbabwe
Apr 30, 2021 07:57 am UTC| Insights & Views
Zimbabwe is one of the African countries that hopes renewable energy technologies will help to address their energy problems. About 42% of Zimbabwes households are connected to the electricity grid. The country has huge...
How politics and poverty affect electricity provision in Zimbabwe
Jan 18, 2020 12:06 pm UTC| Insights & Views Politics
Zimbabwes economic challenges are numerous, but one of the most pressing is electricity scarcity. Around 40% of the countrys population has access to electricity. The country has access to vast and diverse possible...