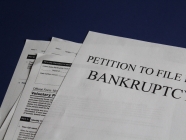 Bankruptcy courts ill-prepared for tsunami of people going broke from coronavirus shutdown
May 14, 2020 10:22 am UTC| Insights & Views Law
As more Americans lose all or part of their incomes and struggle with mounting debts, another crisis looms: a wave of personal bankruptcies. Bankruptcy can discharge or erase many types of debts and stop foreclosures,...
Payday lenders have embraced installment loans to evade regulations – but they may be even worse
Dec 10, 2019 05:21 am UTC| Insights & Views Law Business
Installment loans seem like a kinder, gentler version of their predatory cousin, the payday loan. But for consumers, they may be even more harmful. Use of the installment loan, in which a consumer borrows a lump sum and...