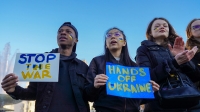 Ukraine: international pressure needs to be on Moscow, not Kyiv
Jun 09, 2022 08:44 am UTC| Politics
Having crossed the 100-day mark, the war in Ukraine is having an ever more obvious, and negative, impact on a wide range of issues. From a global food crisis that could last for years to serious problems with the cost of...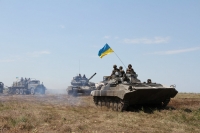 Ukraine war: rising food prices are not the only global economic fallout
May 28, 2022 12:03 pm UTC| Economy
As the war in Ukraine heads into its fourth month, its economic consequences are becoming more apparent and begin to move up on the global political agendas. And in the same way in which Russias aggression has had...