Forget a capital gains tax – what New Zealand needs is a tax on inherited wealth
Aug 01, 2020 14:41 pm UTC| Investing
The worlds wealthiest people will transfer US$15.4 trillion in assets to their heirs in the next decade, according to a recent report. Published by specialist data analysts Wealth-X, the report focused on the richest...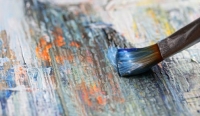 New Zealand's proposed capital gains tax could nudge taxpayers to invest in art instead of property
Mar 09, 2019 06:10 am UTC| Insights & Views Investing
New Zealands Tax Working Group (TWG) released its final report last month, with the most significant recommendation to introduce a capital gains tax. The key motivation for the Labour-led government in establishing the...