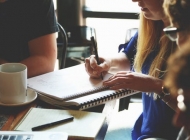 PhD students should prepare for careers beyond becoming professors
Oct 12, 2019 08:37 am UTC| Insights & Views
Every year, a new wave of students begin PhD programs in Canada, often aiming for a future academic career. Yet despite hopeful beginnings, large numbers dont achieve this goal. Many PhD students do not complete their...
Canada's marginal 'Christian right'
Aug 12, 2019 06:23 am UTC| Insights & Views Law
The political power of the American Christian right naturally leads to interest and speculation about the influence of similar groups in Canada. But social conservatives and evangelical Christians are a marginal force in...