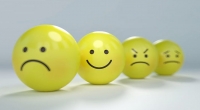 Forensic linguists explore how emojis can be used as evidence in court
Mar 23, 2020 11:57 am UTC| Law
Emojis have become ubiquitous in text communication messages are peppered with smiley faces, hearts and other graphic icons. They were first drawn by graphic designer Shigetaka Kurita, and generated by a Japanese...
How South Africa's universities are making more students multilingual
May 25, 2019 06:47 am UTC| Insights & Views Economy
South Africa is a multilingual, multicultural space. As is the case for many other countries in Africa, it has a number of official languages 11. Although the South African Constitution, other legislation and some...