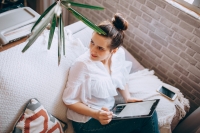 Remote working: why some people are less productive at home than others – new research
May 02, 2021 08:05 am UTC| Life
Has working at home during lockdown made people more productive or not? This has been the subject of some lively debate recently. Many companies do not routinely measure productivity. A large number will have...
How employers can help cancer survivors return to work – based on my own experience
Jan 07, 2020 15:48 pm UTC| Health
When I lost a relative to cancer in the late 1970s, people usually viewed a cancer diagnosis with horror. At the time, many treatments were both brutal and unsuccessful. Only 24% of patients survived ten years after...